Westborough Boys Cross Country Team Goes Undefeated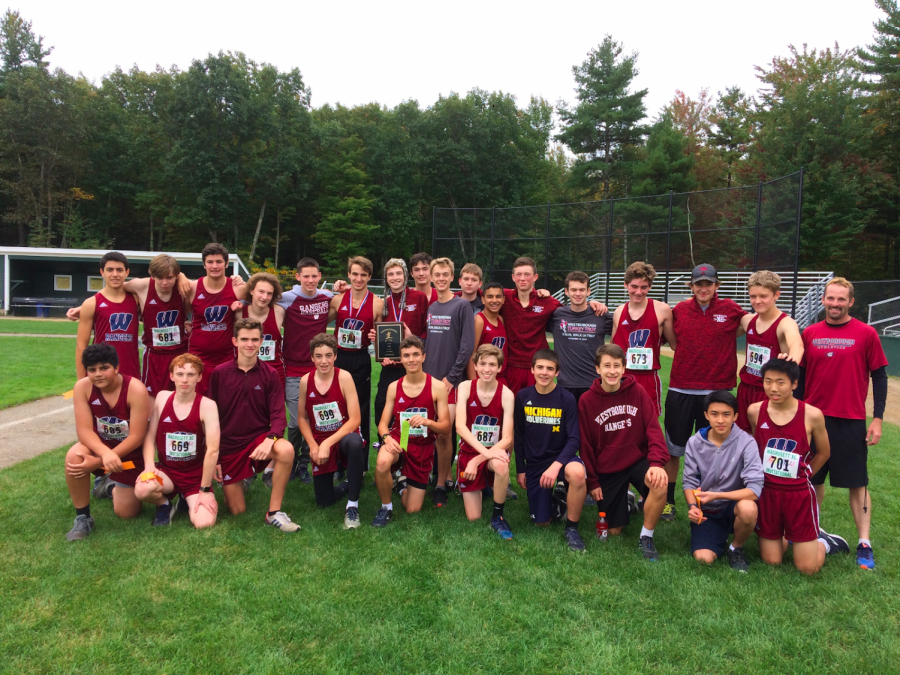 By: Patrick Murray '19
This past week, the Westborough Rangers had their last boys cross country league meet against the Marlborough Panthers at Ghiloni Park in Marlborough. It was one of the last races of the season for the runners, and it was also the last dual meet until the Mid-Wach B League meet.

Senior captains Patrick Murray, Corey Van Doren, and Zachary Arneth led Westborough into the race at a competitive yet moderate pace from the start. Marlborough's top two runners led the majority of the three mile length race up until the last mile. With only one mile remaining in the race, the top runners from Westborough caught up to the opponents and began to take the lead.
The Rangers held positions 1-7 during most of the last mile, which is a very good placement towards the end of a race, known as the "perfect score". Murray placed first for the Rangers and overall, with a time of 17:40. Arneth earned second place for Westborough and overall with a time of 17:44, and Tim Barry, a junior, earned third place for the Rangers and third overall with a time of 17:45.
The final score of the meet was a blow out win for Westborough by a score of 16-41.
The team will have their Midland Wachusett B League meet on Thursday, November 1st at Hollis Hills Farm in Fitchburg. The race will be against all of the teams that Westborough has played against this season, including Marlborough. The Rangers hope to secure their fourth consecutive league championship and first place plaque. Their top competition in the league meet will be the Nashoba Chieftains and the Groton-Dunstable Crusaders, as those teams were the toughest competition Westborough faced this year.