DaCosta's Pizza Bakery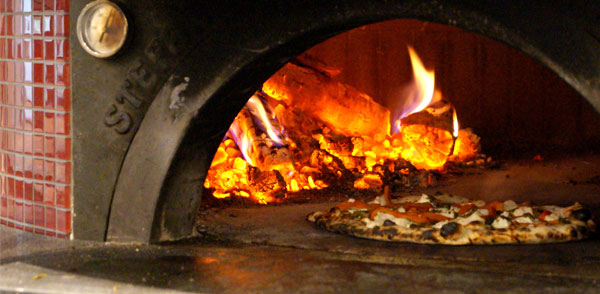 March 21, 2018
Filed under A & E
Hang on for a minute...we're trying to find some more stories you might like.
By: Jackson Biancheri
As one of the newest additions to Central Mass's abundant pizza menu, DaCosta's Pizza Bakery lies just north of downtown Worcester. Since opening its doors in the summer of 2016, the locally owned restaurant has received raving reviews establishing itself as one of the city's mainstay hotspots.
While many overlook DaCosta's due to its somewhat lackluster location at 40 Millbrook Street, you'll be amazed upon entering. From the clean floors to the fun decor and spacious layout, the restaurant presents much more than meets the on-looking eye.
Friendly staff promptly greets their guests by offering them the option of ordering takeout from the counter or seating you anywhere from the spacious main dining area to the row of comfortable booths and the upper level of large TVs and bar-like seating to watch the game.
Once your server greets you and informs you of the specials your experience is just beginning as you are treated like the only customer in the restaurant and accommodated with clean bathrooms, tables, and furniture.
The menu offers a wide selection of starters and salads for lunch and dinner along with a slue of irresistible entrees to complement their 22 pizza selections. Once you finally decide on just one or two items from the menu, the wait is brief and often entertained by delicious appetizers.
The margarita is one of their headlining pies that features traditional Italian mozzarella and basil-seasoned tomato sauce that completes classic taste with a simple recipe. Their custom 6,000lb red-bricked oven utilizes state of the art technology to serve up the meals in no time flat.
DaCosta's is a traditional blend of authentic Italian cuisine and trending decor that is all wrapped together by superb customer service and presentation.
Hours:
| | |
| --- | --- |
| Tuesday | 11AM–9PM |
| Wednesday | 11AM–9PM |
| Thursday | 11AM–10PM |
| Friday | 11AM–10PM |
| Saturday | 12–10PM |
| Sunday | 12–9PM |
| Monday | Closed |