MVPwear: Dressing Westborough Since 2011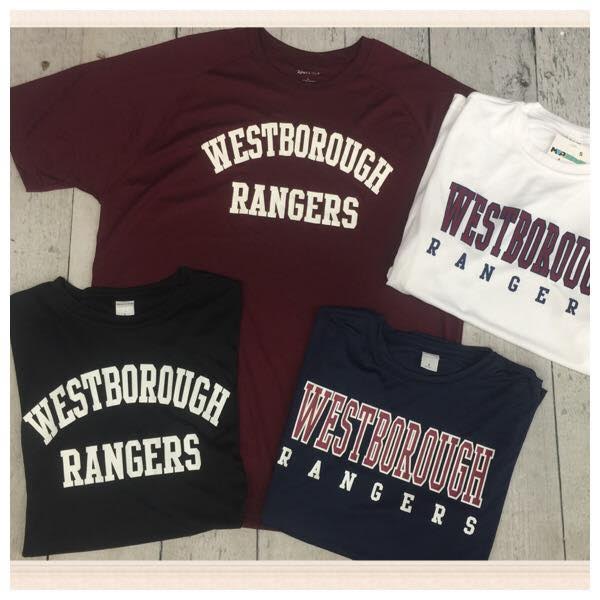 Hang on for a minute...we're trying to find some more stories you might like.
By Haley Welsh and Emma West
When co-owners Cheryl Lentine and Jill Weckwerth combined their respective companies in 2011 to create MVPwear, their goal was to provide high quality girls' lacrosse gear to players in Massachusetts. Little did they know, it would grow into so much more than that.
While the company remains lacrosse focussed (sales in that category account for about 90% of the company's profits), many in Westborough know MVPwear for their Westborough themed gear, featuring the high school mascot of the Ranger and the famous "W." Many student athletes at the high school use the company to design "spirit wear" for the season.
"I love helping student-athletes figure out what gear they'd like for the season," Lentine says.  She adds that it is beneficial for the students to see how the world of retail works, and to be able to show off their creativity by designing their own gear.
However enjoyable helping athletes and designing other Westborough wear is, Lentine maintains that her favorite part of her job is the flexibility; MVPwear allows her to work, but still spend time with her kids. She considers herself "a full-time mom," so this flexibility is vital.
MVPwear continues to sell lacrosse gear in the spring, summer, and fall at tournaments all over the state, but has also taken over most orders for Westborough High School sports, and continue to sell gear to town residents.   
The future, both short- and long-term, for MVPwear is not certain, but Lentine states that, at a minimum, "the store will still be here for a few more years." She smiles and says she hopes a new pair of moms would be open to the possibility of taking over the store in the future, and to continue the tradition in Westborough for many years.
You can find MVPwear at their store located at 3 Union Street Westborough, MA 01581, or on their website https://www.mvpwear.net/.