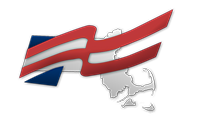 by:  Emma West and Gemma Smith
Future Business Leaders of America (or FBLA) has been a part of Westborough High School since 2013, and has been helping students interested in pursuing a business career from the start. The club's mission is to "further people's interest in business and have fun while doing it," says Westborough High School junior Jack McGinn, vice president of the club.
A typical club meeting includes discussion of current business news, economics, and stocks, as well as preparation for the business world such as resume workshops.
In early April, the club takes a field trip to Bentley College for the annual State Leadership Conference. While there, members receive awards for their work throughout the year and observe business workshops.
Though the club lost key leaders after the graduation of the four senior officers, president of the club, senior Eric Abeles, says he's excited for the upcoming year as "We have lots of prospective members that seem really excited about the program. I think they'll add to the great core group of bright and motivated club members."
Club meetings are held every other Wednesday. Anyone who is interested in business is encouraged to join. The first meeting will be held on September 13 in Ms. Potosnak's room (A221).