Rangers Reaction: A Club Dedicated Specifically to Kindness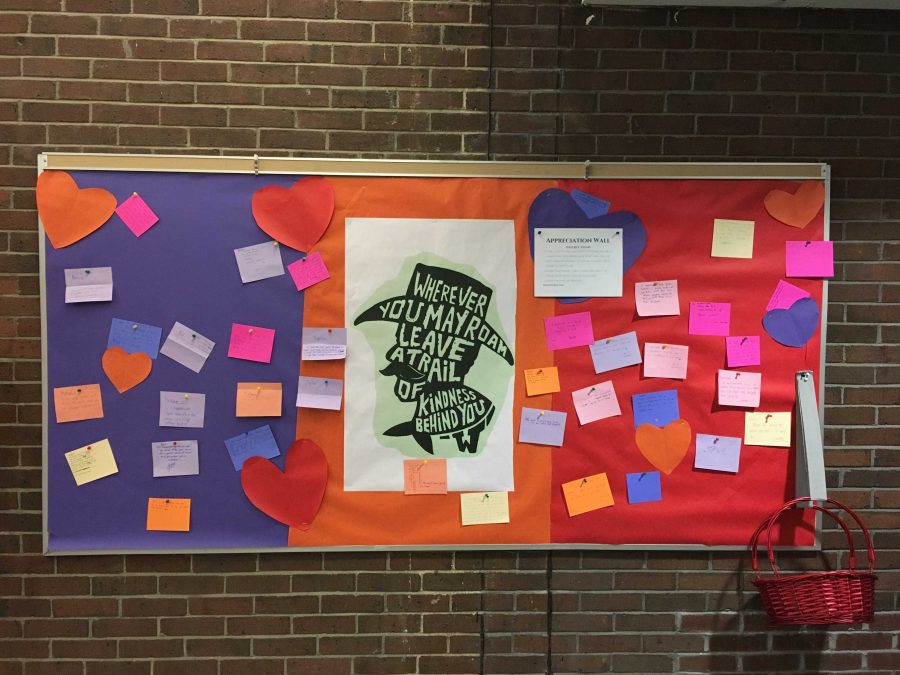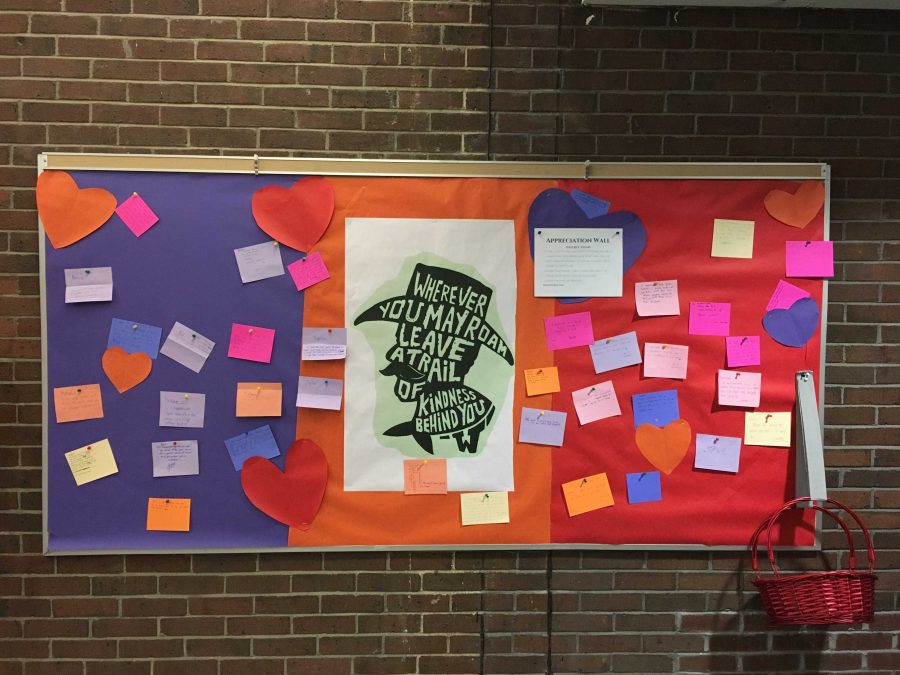 By Michael Townsend
One thing that stands out about Westborough High School is its extracurriculars. Excluding sports and fine arts, there are 65 clubs and organizations that students can be involved with outside of the school day. One oft-discussed but largely overlooked issue addressed by a few clubs at WHS is kindness among WHS students. Among all the clubs that focus on various types of kindness, however, there is only one club that focuses on kindness … period: Rangers Reaction, led by advisor Ceil Parteleno, the WHS adjustment counselor, and club leader Katie Mullane, WHS senior.
"I think a lot of the time, kindness goes unnoticed and most people don't realize how important it is," says Mullane. "[Rangers Reaction] is a way of recognizing people for their kindness. For example, teachers always say, 'Oh, I didn't realize how often (X) kid is so kind,' or 'Kids in general are so kind,' and hearing things like that more often is the big purpose of Rangers Reaction."
A big part of Rangers Reaction is doing big things in subtle ways, and the club activities do a good job of showcasing that. Just prior to winter break, Rangers Reaction organized the Winter Blessing, where club participants gave teachers small cards and encouraged them to hand them out to students whenever they saw students committing an act of kindness. The students, in turn, could exchange their cards for a variety of food-related prizes, such as cookies and hot chocolate. In the near future, the club plans to start using the bulletin board across from the robotics team and math team trophy case outside the library and above the cafeteria as a open-ended question forum. Each month, the club will update the board to ask students a new question, such as, "I appreciated you when?" and, "Who is a senior that you appreciate?" to recognize individual students in an effort to get students to compliment other students.
In a world full of hate, a club based on the concept of kindness in everyday life is a ray of hope for the up and coming generation. WHS, already a standout for its kind student body, is only strengthened by the presence of Rangers Reaction. "WHS is such a kind high school," says club advisor Ceil Parteleno, "and Rangers Reaction just adds to the values that this school embodies. I feel lucky to be a part of it."
The club meets on Tuesdays in the College and Career Center on the second floor just off the main staircase. All are welcome. If you are considering becoming a member of Rangers Reaction, please email Katie Mullane at [email protected]