Rec Ball Week 1 Wrap Up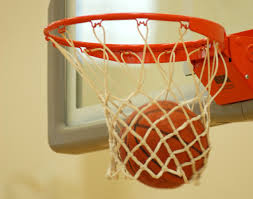 Hang on for a minute...we're trying to find some more stories you might like.
By: David Beliveau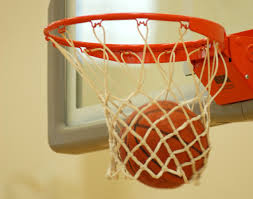 Before the season could even start, there was a lot of chatter, trash talk and power rankings about this year's teams in the league, but there truly is no way to tell who or what teams would be successful in a league like this by just looking at a roster. A successful "Rec-Ball" team needs more than just a few star athletes in order to run the tables, a solid unit of role players and defensive specialists are needed to capture victories. Well, on Monday January 4, 2016, the Westborough Recreational Basketball league made its debut in the Gibbons gymnasium, and that's exactly what we saw from both games.
Monday's Matchups:
Team Morin/Lis 40 – 21 Team Moran/Fitzgerald – In the first game of Monday Night Rec Ball (MNRB), Team Morin squared off against Team Moran in a very one sided game. Although the team names sound similar, they are everything but similar on the court. Team Moran not only lacks height, but they also are shorthanded when it comes to veteran players. Senior powerhouses Jeff Arnold and Dan Lis ran all over Team Moran. As I stated in my Rec Ball preseason article, this team can be dangerous if they build chemistry. This was a team win for Morin/Lis.
Team French/Beliveau 51 – 37 Team Lavine/Sullivan – The second game for "MNRB" was a strong matchup. Team French is going to be tough to stop if French or myself drop 20+ points a game along with strong performances from the bench members. Even though the score shows a 14 point win for Team French, Lavine was still a strong competitor. Avery Andrews is coming out of a sophomore season on the JV basketball team, and he is going to be leading this team all year long.
The first Sunday filled with Rec ball was one to remember. Several teams made names for themselves and deserve top spots in the power rankings, others seemed to struggle.
Sunday's Matchups:
Duckett/Barry 45 – 44 Lavine – Team Duckett has two of the best players in the league, but beating Lavine by 1 point is very questionable. If Duckett and Barry want to continue winning, they are going to need someone else to step up and score. Duckett can't score 18 and Barry score 16 to only beat a team 1 point. Andrew Lavine absolutely went off, dropping 25 points. All I can ask is, where were Neil Sullivan and Avery Andrews for this game? They needed to step up to take home a "W." Lavine doesn't have one player that can carry them to victory. They need to figure something out, and quick, they now have two losses and are winless.
French/Beliveau 57 – 37 Priest/Kelley – This game was extremely close up until halftime. After that, there isn't much I can say. Team French just outplayed, out hustled, and out smarted Team Priest. French finished with 23 points and a "W." Priest finished with 20 points, outscoring the rest of his team. So, is it Team Priest/Kelley, or just Team Priest?
Morin/Lis 62 – 46 Jane/Latimer –  In my preseason article, I thought Jane/Latimer was going to be a force on the court, but Team Morin really just used them as mops as they wiped them up and down the floor. Surprisingly, Arnold only dropped 12, and they still managed to pull out a 16 point win. Team Morin is starting to look like a real basketball team out there. Latimer continues to rain from beyond the three point line, netting 21 points.
Smith/Correnti 51 – 34 Hillier/Sciba –  While Liu had 17 for Team Smith, Jon Rodenbush had 16 for Team Hillier. This shows how strong Smith's roster is and how deep their bench may be. Captain Luke McGrath provides the spark this team needs in order to punish other teams. The chemistry for Team Smith is incomparable. Although Ben Horsfall and Cord Callahan were not at this game for Team Hillier, I don't see them making enough of an impact to change the outcome of the game. Hillier will be mediocre all season long.
Moran/Fitzgerald 36 – 37 Leong/O'toole  –  These are the two worst teams in the league. This may have been the only game Team Moran could have won, and if so, they could be in for a very long season. Team Leong only won by one point, so Weidhaas will need to drop a lot more than 12 points if he wants his team to win.
Macelhaney 40 – 37 Kashmanian/Dugard  –  This was a very surprising outcome to me. I predicted Macelhaney to be top three this season, but only beating Kashmanian by three makes me question my predictions. This week's performance won't be enough to top teams like Morin/Lis and Beliveau/French. Although Trevor Mcnamara racked up 12 points for Team Macelhaney, I don't see that being enough for the future of this team. Maybe Jake Lubsen was enough to shut down big mean Arya Murthi and Julian Bosch on Team Macelhaney? Lubsen is the most underrated player in the league. Driving into the paint against this monster is like begging for him to block your shot into the stands.
Meyer 43 – 30 Kelley/Clancy – Johnny Kelley and Shayne Clancy were not at this game. This would have been very different if these two players were there to support their squad. A shocking performance from Will Yoo on team Meyer makes me wonder how much work he put in during the off season.
My Power Rankings after Week 1 (Mon Jan. 4 and Sun. Jan 10)
Team French/Beliveau (2-0)

Team Morin/Lis (2-0)

Team Macelhaney (1-0)

Team Duckett/Barry (1-0)

Team Smith/Correnti (1-0)

Team Jane/Latimer (1-0)

Team Lavine/Sullivan (0-2)

Team Kelley/Clancy (0-1)

Team Meyer (1-0)

Team Hillier/Sciba (0-1)

Team Kashmanian/Dugard (0-1)

Team Priest/Kelley (0-1)

Team Leong/O'toole (1-0)

Team Moran (0-2)
Keep in mind that this was only Week 1 and a lot can change for teams, especially with great coaches like Meyer in the league. It will be interesting to see adjustments and improvements teams make in order to take Week 2 by storm. Westborough Rec Ball is known for its huge upsets and devastating blowouts, so it wouldn't be surprising to see some teams jumping around my power rankings after Week 2. Good luck to all teams competing for their next win or searching for their first one this week.